ReadingRoom is open to anyone interested in careful close readings. It strives to create an open and inclusive space for substantial and meaningful conversations in the humanities, the arts and beyond. In the face of the current pressure for applied science and socio-economic profitability, reading and its crystallizing of critical questions are skills to refine in order to sharpen our understanding of and practicing in this world. We understand reading as an active intervention into our present, a shared practice that sharpens our senses and enables new affective communities.
ReadingRoom holds one thematic series per year, with 4-6 meetings per series. Each time we base our conversations on a few key texts from a wide range of disciplines.
Our fifth series entitled Reading Rosa, Pink & Other Colors started in October 2018.

In a lecture that Boaventura de Sousa Santos gave in Utrecht in May 2018 and that resonated with our last ReadingRoom series, he emphasized that the key oppressive vectors of our current world-habitat must be thought in conjunction. These key vectors are: capitalism – patriarchy – colonialism (CPC). To only critically engage and try to un/learn one, or even two of those dimensions while disregarding the third, is insufficient. They form a systemic weave. Hardly any work is better suited to explore those interwoven powers than that of economist, philosopher and anti-war activist Rosa Luxemburg (1871-1919). As this fifth series of ReadingRoom moves into 2019 – the centennial of her violent death – we want to embark on an exploration of her thought and its afterlives. Luxemburg analyzed how a capitalist economy cannot sustain itself without simultaneous colonial expansion as well as a patriarchal societal foundation – an analysis that both builds on and transforms more classical Marxist or Leninist traditions. Her way of "reading capital" is a most powerful critical intervention, and thus we also see her as a model for enacting the practice of reading so dear to ReadingRoom.
In this series, we want to closely read Rosa's and other resonating writings to delve into a critical, collective, careful reading of the interlocking system of CPC. (Feminist) critical analyses of CPC are alive and future-looking, and we hope to learn tools of resistance for the present from them. After we worked with more diffractive patterns of diverse shorter readings in series four, in this season we return to the roots of ReadingRoom and closely read fewer texts per session, to really dig deep. The fifth series of ReadingRoom is co-curated with Tjalling Valdés Olmos.
To register for a session, please send an email to info@terracritica.net at least two weeks ahead of time.
Upcoming sessions:
Session Five: Tuesday, 18 June 2019, 17.00-19.30
Readings tba
For more on our past series, please scroll down.
Past sessions:
Session One: Wednesday, 31 October 2018

The first session embarked on reading Rosa, as the series' title announces. We  read Rosa Luxemburg's analysis of capitalism – patriarchy – colonialism (CPC) and one of her thought's contemporary echoes today. Readings for this session were:
Rosa Luxemburg, chapter 26 "The Reproduction of Capital and its Social Setting" from her The Accumulation of Capital (1913) @ https://www.marxists.org/archive/luxemburg/1913/accumulation-capital/
recommended background: The Accumulation of Capital chapter 1 "The Object of our Investigation"
Silvia Federici, "The Reproduction of Labor Power in the Global Economy and the Unfinished Feminist Revolution (2008)", in Revolution at Point Zero (2012)
Session Two: Tuesday, 11 December 2018

After reading Rosa Luxemburg together in our first session sparked great discussions, we continued with her also for the second session to dig a little deeper, but also include her more poetic voice as well as its resonances in art and activism. The session engaged with these readings:
A selection of her Letters from Prison @ https://www.marxists.org/archive/luxemburg/1918/letters-sophie.htm:
Session Three: Tuesday, 19 March 2019

After reading Rosa Luxemburg, in this session we continued our discussion by engaging with texts coming from thinkers of Black feminism and queer of color critique. With their help, we tackled the interlocking system of what we dubbed CPC. Readings for this session were:
Cathy Cohen's 1997 text "Punks, Bulldaggers, and Welfare Queens: The Radical Potential of Queer Politics?" in GLQ 3 (4): 437-465.
Audre Lorde's "Age Race Class and Sex" from Sister Outsider 
Chapter 23 from Audre Lorde's Zami, a new spelling of my name
Tourmaline's Atlantic is a Sea of Bones (https://vimeo.com/245608125) – part of the Visual AIDS ALTERNATE ENDINGS, RADICAL BEGINNINGS 2017 exhibition.
Session Four: Wednesday, 24 April 2019
As CPC is our concern this year, this session looked at and critiqued "family" as one of its incubators. We selected the following readings to guide our discussion: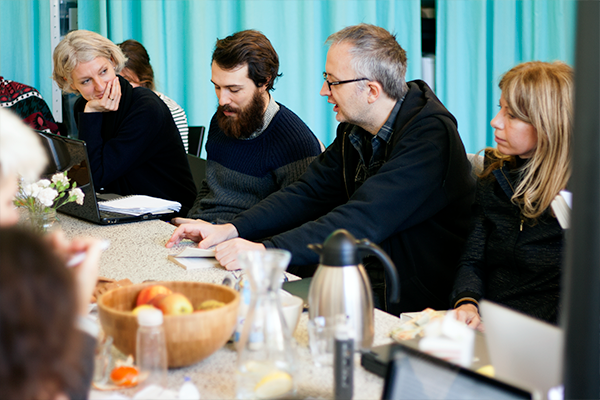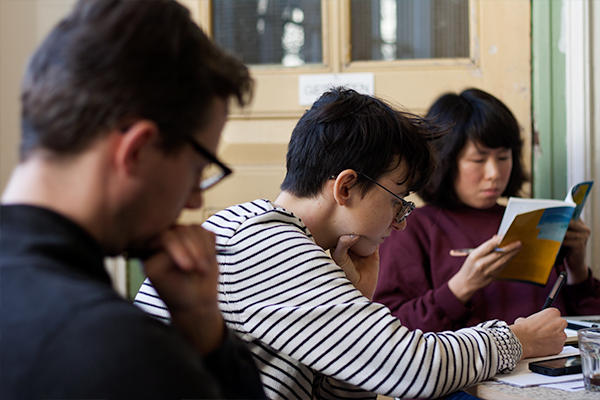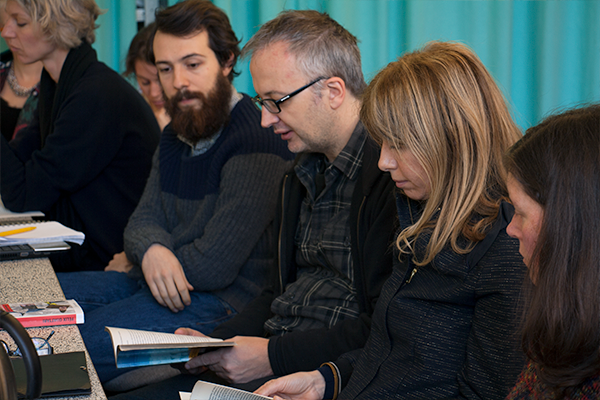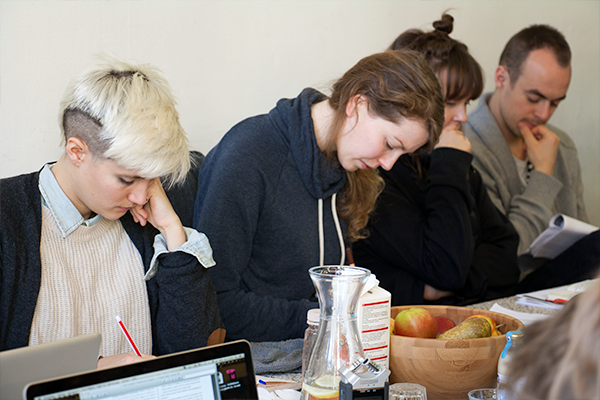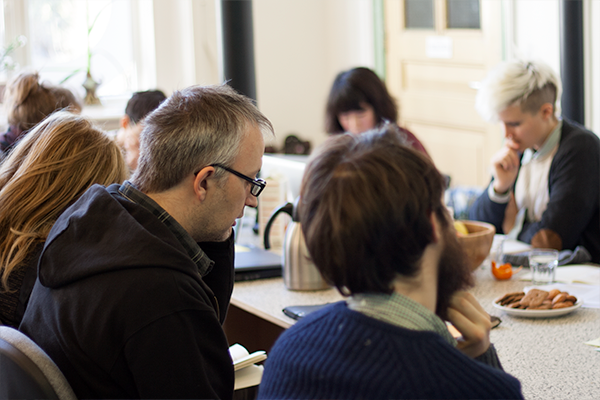 The fourth series of ReadingRoom was running from February to June 2018, discussing un/learning: the p/re/distribution of knowledge. This series asked how we host, organize and maintain knowledge and, more broadly, took up questions concerning access to, institutionalization of and the distribution of knowledge in its many forms. This series was in part inspired by the exhibition project The Library of Unread Books by Heman Chong and Renée Staal at Casco Art Institute (26 November 2017 – 25 February 2018).
The third series of ReadingRoom was running from September 2016 until May 2017, discussing WHO CARES? – Politics and Poetics in the Affirmative. We studied feminist, decolonial and aesthetic interventions 'in the affirmative' into our contemporary planetary situation – especially looking at alternative spaces of education, activism and art and pursuing affirmation as a promising poetico-political tool to pass from mere opposition and negation to space-opening refusal.
The second series of ReadingRoom was running from September 2015 to February 2016, discussing relationality – envisioning new wor(l)dings. Relationality is one of the fundamental conditions of critical assessments and interventions today and has been very productively theorized in Caribbean thought and poetics. We engaged mainly with Fanon, Glissant and Wynter.
The first series of ReadingRoom was running from December 2014 to May 2015, discussing speculation & fabulation – critique in the SF mode. We looked at the theory and diverse forms of science fiction, reinvesting in imagination and speculation as crucial affective-critical tools for our present.
ReadingRoom participated in the exhibition @ Casco titled Casco Art Institute: Working for the Commons, which ran from Friday 26 May 2017 and through until 16 July 2017. To learn more about this project please click here.
ReadingRoom has received financial supported from the national research schools of Gender Studies (NOG) and Literary Studies (OSL) and by Aspasiagelden Diversiteitsbeleid.